Bed to Bed Repatriation Service
Welcome To EM SOS: Time Is No A Reason For Fatal Results With Air Ambulance Services
EM SOS is one of the leading ambulances services where you can transfer the patients from bed abroad to the bed at their home in India. This bed to bed service will be the best option for lots of patients as it is the most patient-friendly journey possible.
Our comprehensive bed to bed service will not only include the air ambulance flight, but it comes with the complete service on the ground as well. Our service will ensure peace of mind and smooth transfer of the patients without any hassles. Even if the patients deteriorate in the flight, we have a medical team to assist the patient. We will also take the necessary steps to change routing concerning the condition of the patients.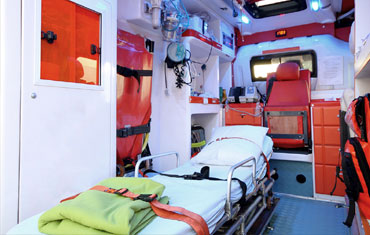 Our Service Caters The Following
We arrange for the stricter space, ground support, and oxygen and road ambulance. The medical team will meet the patients in the hospital or clinic and facilitate their discharge, accompanying the patients to the airport and arrange for the check-in and embarkation as well. They will manage for the overall comfort of the patient and continuity of the medical care when the patient is with us. They leave the patients at the home and give them the necessary drugs and equipment for support in the home.
What is Best with us?
 We Are Available With The Rapid Help
 Maximum Patient-Friendliness
 We Deal With All The Formalities And The Paper Works
 Transfer To Clinics, Private Accommodation And Hospitals
 Long-Standing Experience In Transporting The Patient Internationally
Is your loved one in need of the medical needs to transfer them from abroad to home in India or vice versa? EM SOS is here to help you with the professional medical team. We are ready to serve you with intense safety.